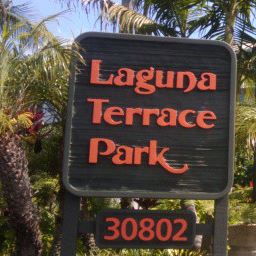 If you don't have a
20% down payment
plus a yearly
1% Property Tax payment
to purchase a multi-million-dollar home
in South Laguna Beach, CA
- then this might be your alternative.

Laguna Terrace; a Land Lease Community in South Laguna owned by Hometown America
the largest manufactured Home Park Community.
The monthly Land Space Fee varies on the location and lot size. Land Lease increases 3% a year
– as does most anything these days.
There is 20 years on the Land Lease when you purchase the manufactured home and then it is
renewed automatically for another 20 years.
-OR- Whenever you go to sell – it repeats the 20-yr. lease with automatic renewal for another 20 years.
NOTE: It is more difficult to obtain financing on a manufactured home than a conventional mortgage, however, there are lenders available who will finance mobile/manufactured homes. Generally, only the newer units, less than 10 years old. Older than that you must pay cash. (Also, the older the mobile, the more they depreciate and will only finance partially. The Park also requires an application for their own 'Park' approval.
Did you serve? U.S. Military Veterans see if you qualify for 0% down.
"Laguna Terrace Park Owners have been here in its present configuration for half a century and their eventual preferred exit strategy is to sell to the residents with no planned physical changes– simply a change in ownership. All property changes hands eventually, and this is no different, it may take 10 years to sell every last lot," says park manager James Lawson.
Selling the land to the mobile home owners is a resolution that has been pending for decades while waiting for the tract map to be approved between the State Department of Real Estate –and the Coastal Commission.
The 157 mobile home park lots sit on 19 acres that go up a hillside on the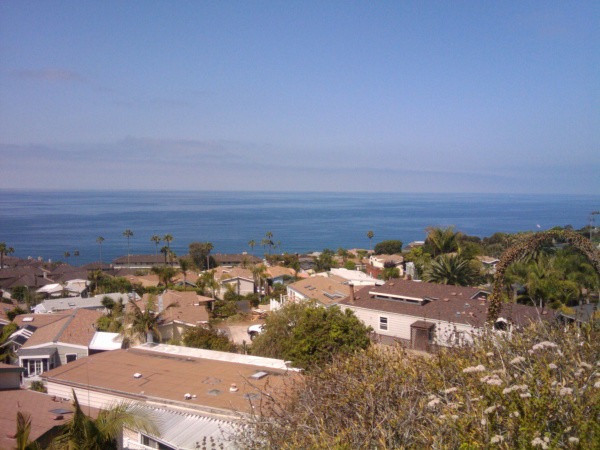 inland side of Pacific Coast Highway that extends from a private 270-acre
parcel of mostly open land which is home to high value native plants and
habitat. Waiting for legal approval means residents will have to wait
months or years longer before they can buy their lots.
LAGUNA BEACH – Laguna Terrace Park residents are unsure when they
will have the opportunity to buy the land their mobile homes sit on and will continue to pay their land space fee until then.
Laguna Terrace offers the same private beach access privileges and unobstructed ocean and water views as their surrounding neighborhoods
of custom built single-family homes. The outdoor benefits of the surrounding area are a huge incentive for those that choose to live here.
To inquire about living here - contact 949-355-6169 Agent Mary Lou Skowronski www.AgentMaryLou.com
Orange County Coastal Community Realtor at Berkshire Hathaway HomeServices California Properties.
At the time of writing, Agent Mary Lou Skowronski, DRE:01398486, is a Realtor at Berkshire Hathaway HomeServices, California Properties
Reference writer CLAUDIA KOERNER | Orange County Register
September 10, 2010: ckoerner@ocregister.com
https://www.mhvillage.com/Communities/Search.php