Hot Market Reference: See the San Francisco Chronicle article, "Home Buyers Make Cash Offers in Hot Market"
TIP: Some parents are refinancing, pulling money out from their own house to get their kids the funds to buy a house with all cash. Once the kids purchase the house, they can get their own mortgage (for 80 percent of the purchase price) and pay back their parents. Mortgage professionals emphasize that preplanning is vital. "It's something you have to be very strategic about." You need to leave yourself the ability to subsequently obtain a traditional mortgage.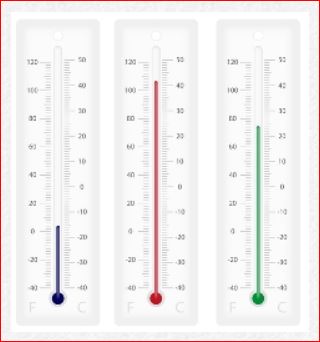 What is a HOT MARKET? …in Newport Beach, California
The Temperatures of Real Estate
Differentiating Between Hot, Cold and Neutral Markets.
Sellers do not create Hot Markets; Buyers Do.
Think about it: if all the sellers decided to market their homes simultaneously, it wouldn't result in increased market activity; it would result in falling prices due to over-supply. It takes an increase in buyer activity (an increase in demand) to create a hot market. Add reduced inventory into the mix (when fewer sellers are trying to sell their homes), phenomenal interest rates, and the market positively sizzles. But
even though sellers do not create hot markets, they certainly reap
the rewards.
More buyers mean more offers, bidding wars, and higher prices.
A Hot Market is a Seller's Market. Gauge the temperature of the real estate market in your neighborhood.
A market is said to be "hot" when there are quick sales, multiple offers, and properties selling over list price. Even though it's buyer activity driving the market, a hot market is a seller's market because sellers have the lion's share of
the negotiating power.
Signs of a Seller's Market include:
Fewer homes on the market as compared to previous months and years.
Less than six months of inventory.
Comparable sales prices are lower than active listing prices (prices are climbing).
More buyers are buying, resulting in a higher number of closed sales.
Quicker sales (fewer days on market).
Multiple offers.
Bidding wars.
Properties selling above list price.
A given "hot property" that attracts many buyers and results in a bidding war does not define a hot market, but when such activity replicates over many price ranges throughout an area in a short period of time, you can be certain you're in a hot market.
A Cold Market is a Buyer's Market.
In a cold real estate market, sellers are often more willing to negotiate. This means that buyers can often buy a home for less than the list price, sellers may be willing to pay some or all of the buyer's closing costs; sellers will often make additional concessions such as updates, repairs, and credits for items such as carpet replacement.
A given seller may do all of these things if the seller is desperate to sell. This does not define a buyer's market or a cold market. Activities that do define a cold market occur for multiple properties and multiple price ranges over a geographic area. Indications of a cold market are:
Inventory is higher than usual (there are more homes on the market than usual).
Comparable sale prices are higher than active listing prices.
Fewer buyers are purchasing, resulting in fewer closed sales.
Sales prices are declining.
Properties remain on the market longer.
In a cold market, the negotiating power shifts to the buyer. Buyers can often make lower than full price offers, and ask for help with closing costs, and other favorable terms.
Neutral Real Estate Markets are Balanced.
Typically, in a neutral market interest rates are affordable and the number of buyers and sellers in the marketplace is relatively even. This prevents the balance of power from shifting in either direction. This is not to say that a given situation won't have its own dynamics. Desperate sellers can create their own buyer's market for that property; anxious buyers can create a seller's market. However, in a neutral market, overall the market is normal without volatile swings in inventory, pricing, or time on market.
Indicators for a neutral market are:
Inventory is normal as compared to previous normal months or years.
Comparable sale prices are close to the active listing prices.
The number of closed sales is stable.
Sales prices are flat.
Time on market is average, historically, for the area.
A good Realtor knows the temperature of the market to assist you with your decision when to
Sell Your Home and when to Buy your next Real Estate Investment.
To inquire about living here - contact 949-355-6169 Agent Mary Lou Skowronski DRE:01398486 www.AgentMaryLou.com
Orange County Coastal Community Realtor at Berkshire Hathaway HomeServices California Properties.
At the time of writing, Agent Mary Lou Skowronski, DRE:01398486, is a Realtor at Berkshire Hathaway HomeServices, California Properties
Editor: Rollin Stone Skowronski